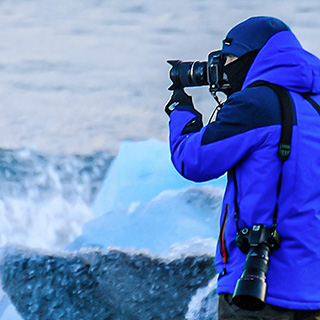 MSc in Computer Engineering and MSc in Data Science. Full-time husband and father. By day, an IT Engineer for the Government of Andalucía, Spain. By night, an astronomer and astrophotographer, whenever possible.
I developed passion for astronomy since I watched Carl Sagan's Cosmos series as a kid. I read every astronomy book that crossed my path, but didn't really experience the wonders of visual observation until my twenties, when I had access to a 8" telescope and began to use it at the rooftop of my home, downtown Seville city.
After borrowing my father's old film camera for a few times, finally in 2002 I purchased my first digital camera for daytime photos and naturally I started to photograph some night landscapes and telescopic targets. That was the beginning of a long journey with many trips and interruptions, but eventually I managed to made my path. I'm a self-taught photographer, which means that almost all I learned, and still learn, came from others, some renowned, some anonymous, all more skillful than I am, so thank you sincerely.
Digital format enabled me to explore photography without the stress of wasting film. Naturally I evolved also in daytime photography, which I also love, as an expression for the delight of nature, architecture, and of course, people. I like to travel, usually with my loved family, and bring the camera with me wherever I go.
As an enthusiast on technology, I chose to study Electronics and then made a career on Computer Engineering. I enjoy making my own photograhic accesories 3D-printing my own models and developing the electronics for them. More recently I reivented myself as data scientist, something that is naturally influencing my perspective about photo processing.
In this site I wanted to share with you some of my photographic work, hoping that it evokes you the same emotions that I experienced when I was there, releasing the shutter.